Featured Book: Your 3 Inherent Needs
Your 3 Inherent Needs is a clinically proven resource with Biblically sound skills to overcome Anxiety and Depression. It discusses our basic human needs and the very important part that God plays in our lives.
Years into the counseling field, as I walked my patients through clinical strategies that are founded on Scripture, I watched their lives change as they were set free from anxiety, depression, grief, and more. God prompted me to share these strategies in a book, so they can reach people beyond my counseling office. When you read "Your 3 Inherent Needs", and apply the strategies in the book, you can experience freedom from anxiety, and depression that you've never thought was possible!
Release date: June 2023
Wipf and Stock Publishers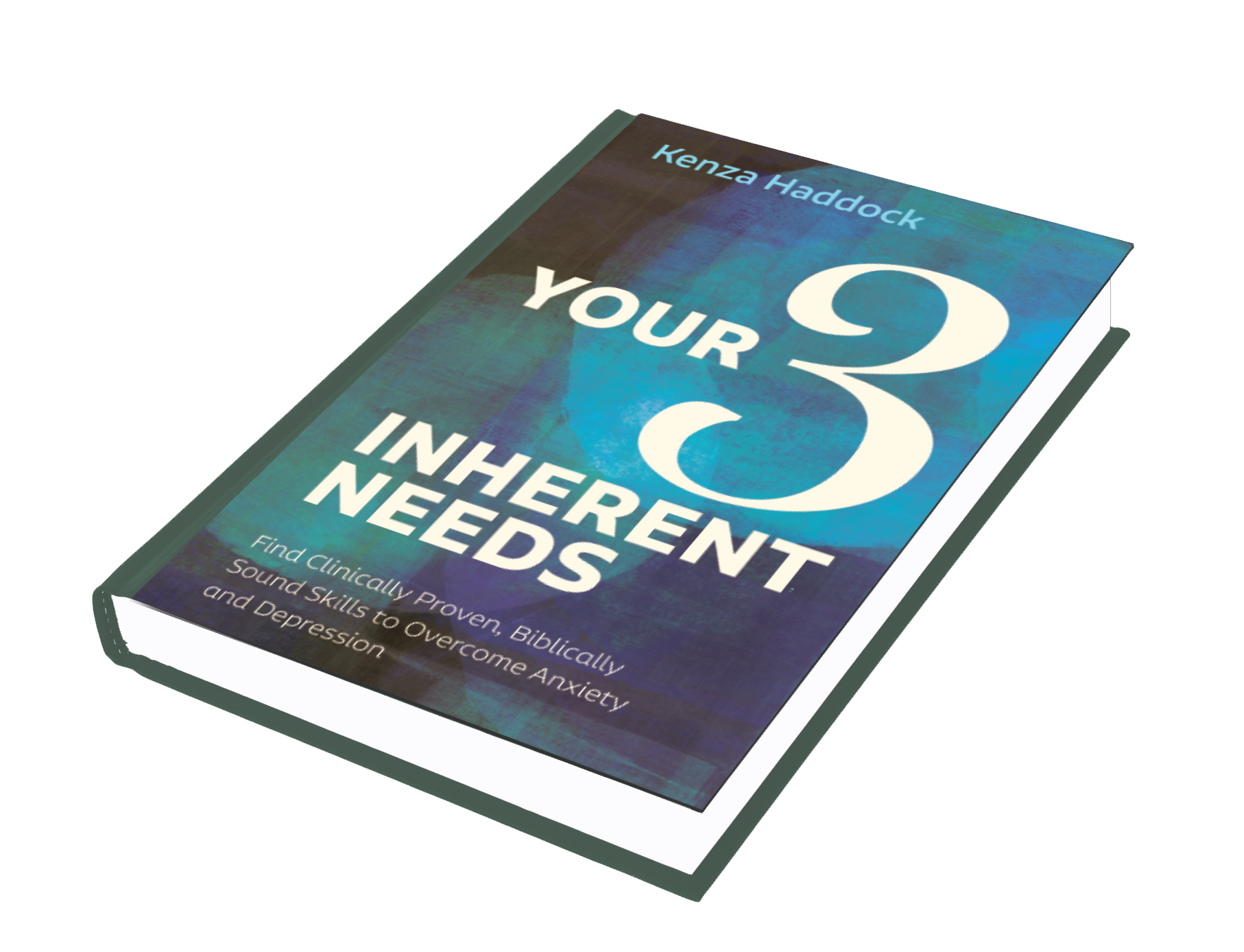 My Stuff
Unlike many authors and business owners, I actually interact with my followers on Facebook! Join my weekly LIVE Facebook feed and I'll pray for you by name!
My Books – Subscribe to my Book Release email list

Public Speaking – Book a speaking engagement!
NOTE: The remainder of 2023 year has been fully booked for speaking engagements!
Want to Learn About
Jesus & Mental Health?
Join the Email List Now!
Learn how to fight anxiety and depression with the Sword of the Spirit and the Full Armor of God!